〒113-0034
東京都文京区湯島4-6-11
湯島ハイタウン A棟208号
TEL:03-6240-0792
FAX:03-6240-0793

E-mail:jva@walking.or.jp

AVV-ASIA News vol.17
2012 IVV Walking Taiwan festival,
IVV-Asia's founding memorial walking.
Was held on April 28-29th , 2012.
 The slogan of the event was "Health is fortune" and "Friendship bring us happiness".
 Walkers were assembled under Dazhi Bridge which is on Dajia Riverside Park Area in Taipei.
 Everyone warmed up the body with dance and departed joyfully. The riverside area was bright and beautiful. Many families were walking, cycling and jogging around. Although the weather was a little bit rainy on 28th, it was very warm all day through.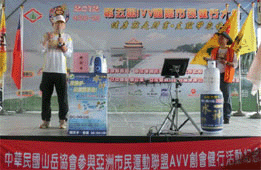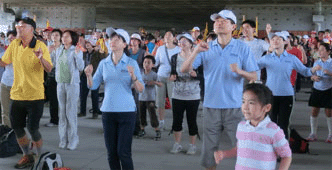 Copyrightc 2010-2022 Asiatischer Volkssport Verband All Rights Reserved