〒113-0034
東京都文京区湯島4-6-11
湯島ハイタウン A棟208号
TEL:03-6240-0792
FAX:03-6240-0793

E-mail:jva@walking.or.jp

IVV-ASIA ニュース vol.32
The 4th Asianpiad was held in Jogjakarta, Indonesia on 17th and 18th November 2018.


 On the previous day, 16th Friday, The IVV-ASIA Congress was held. After the congress, Inter national flag parade was with the IVV-international flag, and IVV-ASIA flag.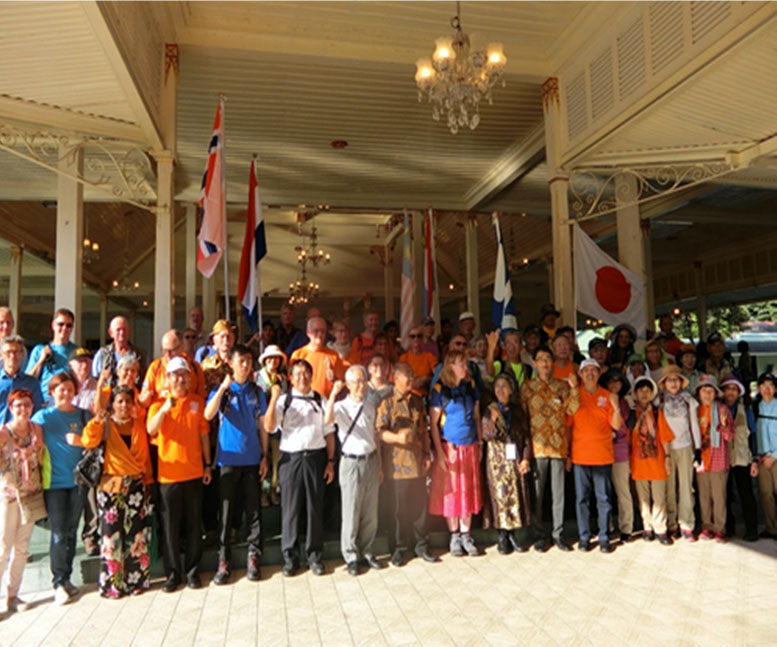 More than 350 international walkers from 25 countries Visited Jogjakarta for the Asianpiad.

Copyrightc 2010-2022 Asiatischer Volkssport Verband All Rights Reserved