AVV-ASIA News vol.5
AVV Founding Memorial Walking,The 1st Suncheon Eco International Walking Festival on 21-22, May, 2011.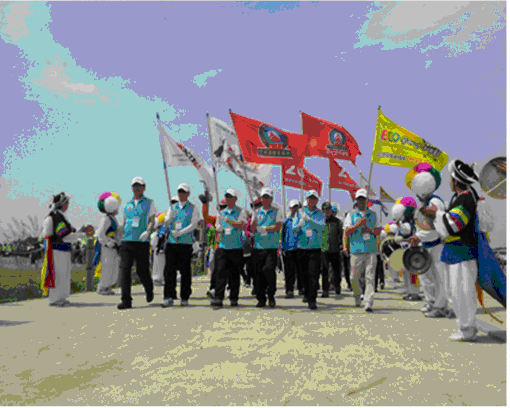 The theme of this march was "Let's walk with our family and friends along the Suncheon Bay enjoying one of the world's 5 greatest coastal wetlands.



AVV VP S-K. Sun from Korea, VP Q. Jin from china, M. Son from Korea, M-S. Chen-Liu from Taiwan and AVV Secretary M. Kawauchi from Japan had an informal meeting with IVV VP Raymond Claude on 22th, May at Suncheon.VP Claude kindly explained about the upcoming changes of IVV.
AVV members present agreed that AVV will use English name " IVV-ASIA" in addition to the original name of " Asiatischer Volkssport Verband". Members also agreed with tentative use of Logo mark of IVV-Asia.